How to Connect to cPanel on Mobile Devices
The cPanel app allows you to connect to your cPanel and WHM accounts on-the-go using your mobile device.
Its main features are:
Access to the three core cPanel services (WHM, cPanel, and WebMail)
Fingerprint, passcode, or pattern login to verify your identity
Mobile-optimized interface to let you perform hosting tasks
Management of multiple connections
The cPanel app is available from the Google Play Store and iOS App Store.
For the purposes of this article, we'll describe the cPanel App for Android. The steps are the same for both systems, though the interfaces may look slightly different.
To connect with the app, you will need:
The cPanel/WHM username and password included in Your Hosting Welcome Guide. If you don't have those details or don't remember your cPanel/WHM password, a member of our Support Teamwould be happy to resend the email or help you reset your password
Server hostname – the name of the server on which your hosting account is located. This can be obtained either in Your Hosting Welcome Guide in the Hosting package details section or via cPanel >> Server information.
To install the app:
1. Go to the 
Google Play Store
 on your Android device, search for 
cPanel
, and click 
Install
: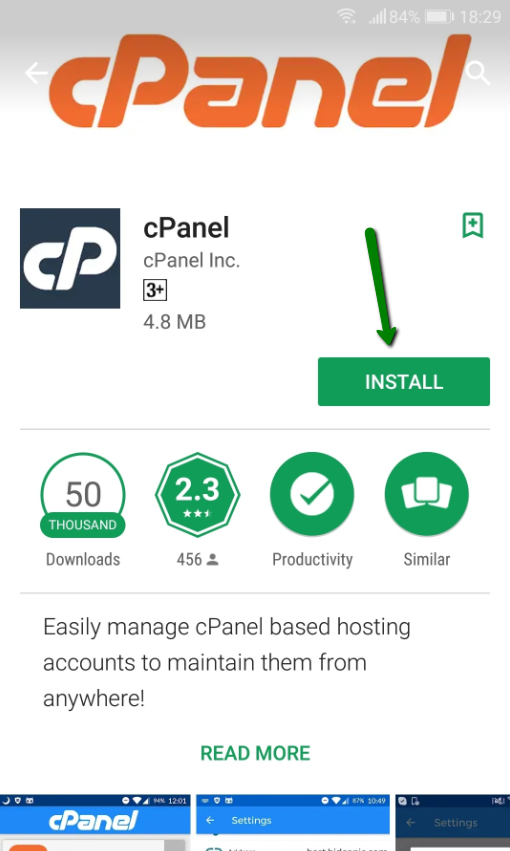 2. Once installed, open the app. Click on the Plus button to add a new account: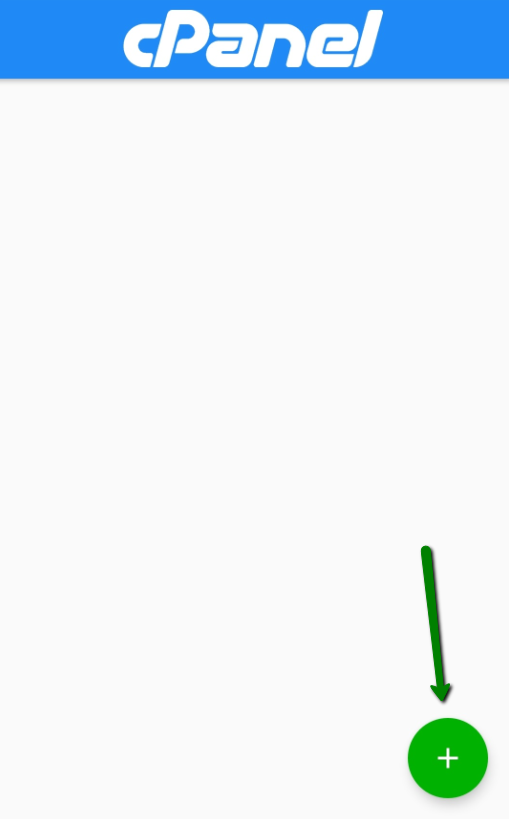 3. Enter the connection details as follows:
Server information:
Name: any name you chose
Address: server hostname (or the domain name, if it is pointing to the hosting account)
Service: select cPanel or WHM
Authentication:
Username: your cPanel/WHM username
Password: your cPanel/WHM password
EasyLogin: This allows you to use either password, PIN-code, pattern, or a fingerprint instead of your username and password for faster login.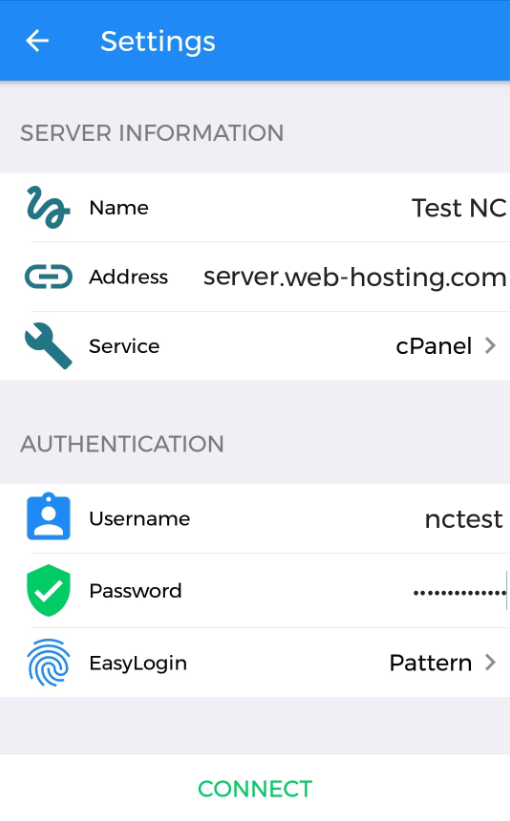 4. Once you fill in all the details, tap 
Connect
.
5. After the connection is established, you will be taken to the main cPanel/WHM dashboard: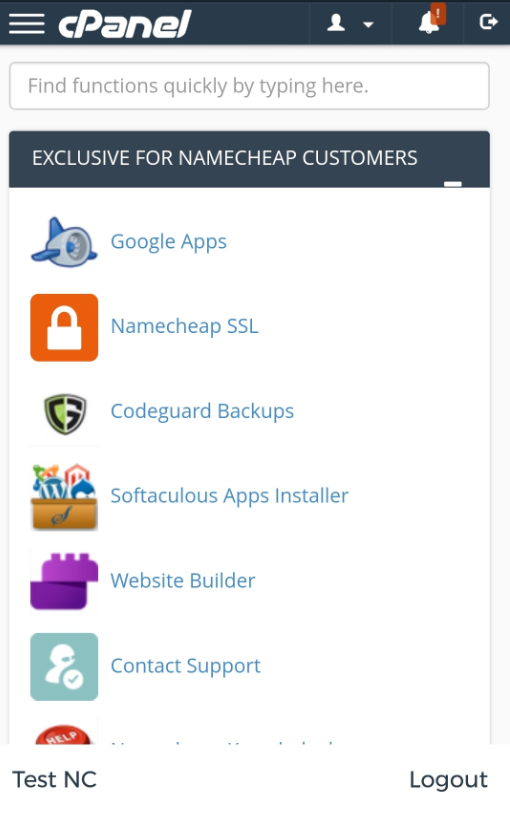 To log into the cPanel/WHM account you added earlier, open the cPanel app and select the account name. Log in with the login method (PIN, pattern, etc.) set for the account.
From the app's main window, you can also modify the account settings by pressing the three horizontal dots: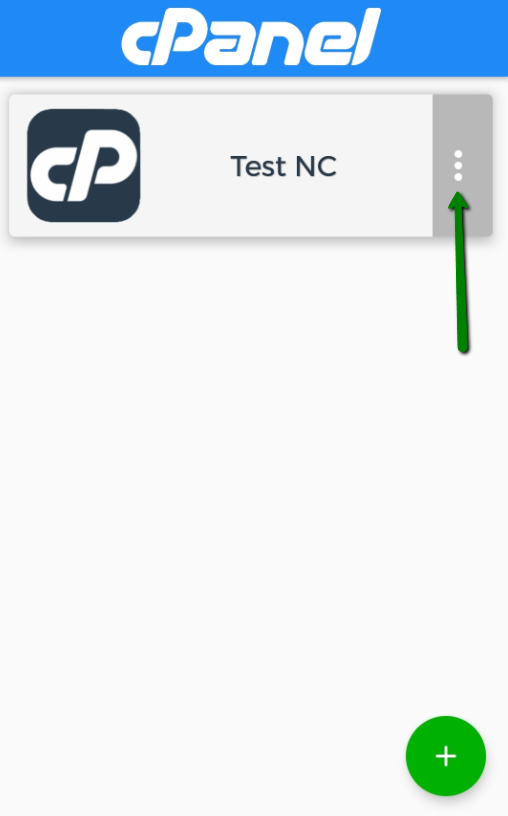 That's it!